Discover a better way to serve your community
MyGov makes it easy to handle:
But that's just the beginning. The full set of features and the benefits of our government workflow solutions provide even more value. Whether you're a small town or a large metropolitan agency, MyGov is here to help you build better, more organized communities for your citizens.
Get Started Today!
Schedule a quick demo with one of our MyGov experts. You'll see how easy it is to automate, organize and control your government agency's work — all in one place.
Streamline your local government software systems and tasks
What current clients have to say
"Before MyGov, we were using an inefficient software platform to perform permitting and code enforcement. The software did not allow us to share data or route specific tasks. Now, we feel we have a large burden lifted, allowing us to perform our duties."
As former public servants ourselves, we understand the challenges you face — from limited resources and tight budgets to outdated processes and systems that don't talk to each other. It's why we created MyGov. Our complete ecosystem of affordable solutions makes serving your community easier by consolidating and streamlining everyday functions like code enforcement, permitting billing and much, much more.
Beyond our core modules, we offer a number of modules designed to make local government more efficient, including:
Not only that, our web-based, fully mobile software solutions are designed to integrate with your existing systems. We'll even train you and your staff on how to use our software with a hassle-free installation process!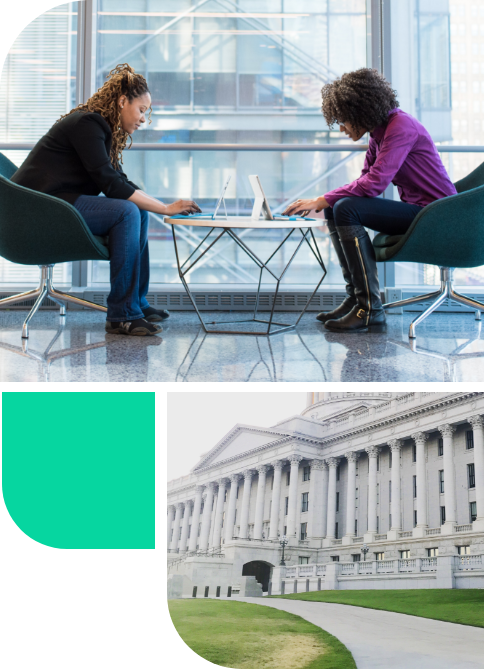 Hundreds of agencies across the country are already using MyGov to streamline their services