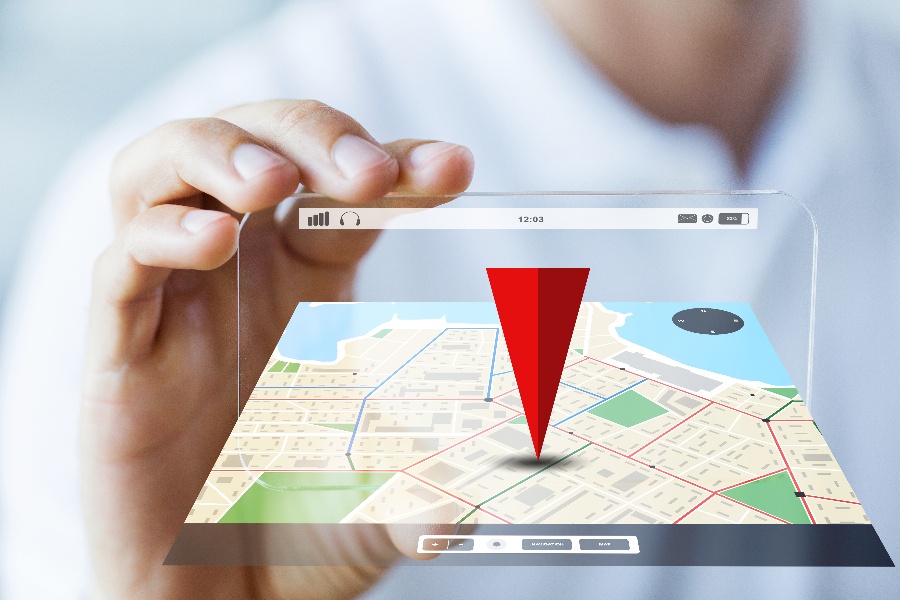 Have you ever gotten lost in an unknown area without a phone, GPS, or map? It can be a scary feeling for the less geographically savvy individuals, like myself. That unknown, foreign feeling you get when you're lost can feel similar to trying to understand the basics of geographic information systems (GIS). Here at MyGov we know that working with GIS is not optional; it is a requirement for employees. We also know working with GIS / Mapping programs can be complex and hard to understand, especially if you are new to the concept. Often times not understanding definitions and background of a program can cause progress to slow and the full potential of a program to go unreached. This blog was created to help you understand the basics of GIS so you don't have to feel foreign in this subject anymore.


GIS HISTORY
Often the easiest way to understand something is to start from the beginning. Before jumping into the definitions, benefits, current state, and required resources to work with GIS, first let's understand the foundation and beginning.
One of the first ever recorded uses of epidemiological analysis of disease and geographical analysis of disease data occurred in 1854 in Soho, London amid a massive outbreak of cholera. John Snow, who conducted the analysis plotted the points of deaths from cholera around the city and found that a main cause for the spread of the disease could be from a pump central to all the deaths located on Broad Street. This instance of using points on a map to plot and analyze information is one of the first uses of spatial analysis related to epidemiological analysis.
Fast forward over a hundred years to 1962 and you find the first operational development of a GIS system that could store, analyze, and manipulate data. A man named Dr. Roger Tomlinson worked with Canada Land Inventory Department to develop a method to map over one million square miles to track agriculture and wildlife and determine if land was suitable for tourism purposes. From this project emerged the first uses of spatial data in mapping, and from this discovery the modern GIS technology was born.

DEFINITIONS
Now that you know the beginning and the foundation for the system as it lives today, let's define the key terms used in the world of geographic information systems (GIS). Whether you work directly in GIS projects or hear the lingo around the office, knowing the basic definitions related to GIS can clear confusion and help you succeed. Here are four key terms that will start you on your way to understanding information related to GIS.
1. GIS: a computer-based tool that analyzes, stores, manipulates, and visualizes geographic information on a map. GIS links geographic locations on Earth with attribute information enabling users to visualize patterns and understand relationships and trends.
2. Geography: the study of places and the relationships between people and their environments.
3. Cartography: the study and science of representing real-world entities on maps. Cartography combines aesthetics and science to communicate spatial information in two or three dimensions.
4. Layer: the mechanism used to display geographic datasets and their relationships on a digital map.
If you want to view the ultimate list of GIS definitions, download our Resource, "GIS Basics".

GIS IN TODAY'S WORLD
We know that GIS can be used in many ways internally in an agency to help with a myriad of projects, events, and issues. Now we need to take a look at how today's modern GIS program is assisting our communities in economic development, smart city planning, and crisis management.
1. ECONOMIC DEVELOPMENT: With the power of GIS prospective businesses, city planners, and officials can work together to determine the effect new structures would have on the community. The utilization of GIS in today's government allows for businesses and economic development practices to be shifted from the agency's responsibility to the prospective business who wants to develop within the city. The use of a GIS / Mapping program allows businesses to develop a detailed map of the estimated environmental and economic impact of adding the prospective business to the community.
2. SMART CITIES: Agencies using GIS / Mapping programs are leveraging this technology to better plan land use, manage urban sprawl, and map transportation routes. Without the capability of today's GIS / Mapping programs, smart cities would be an almost impossible feat leaving the growing population with a host of issues related to resources and city planning
3. CRISIS MANAGEMENT: State, county, and local governments in recent years have been utilizing GIS / Mapping systems to better map and provide situational awareness to the responders of local crimes and large scale threats. Additionally, municipalities are using GIS in the wake of natural disasters to provide accurate representations of power outages, road closures, and heavily damaged areas.
In today's world the need for accurate, updated, and smart information in business and government is more crucial than ever. If cities want to provide the quality community development, planning, and management every citizen deserves, a GIS / Mapping program is vital. If you want to learn more about uses of GIS in today's world, download "GIS Basics" for the complete list of Use Cases.

You've done it! By walking through this GIS Basics blog, you are one step closer to mastering GIS / Mapping programs. If you want to continue making strides in learning about GIS, download our Resource "GIS Basics" to uncover use cases, benefits, expanded definitions, and required resources for a productive GIS / Mapping program.
If you would like to learn more about how MyGov GIS / Mapping Software can help make your work easy, we would enjoy the opportunity to connect with you. We would like to meet with your team for a free, no obligation consultation to learn more about your project and how MyGov can help.
Subscribe to our free newsletter.