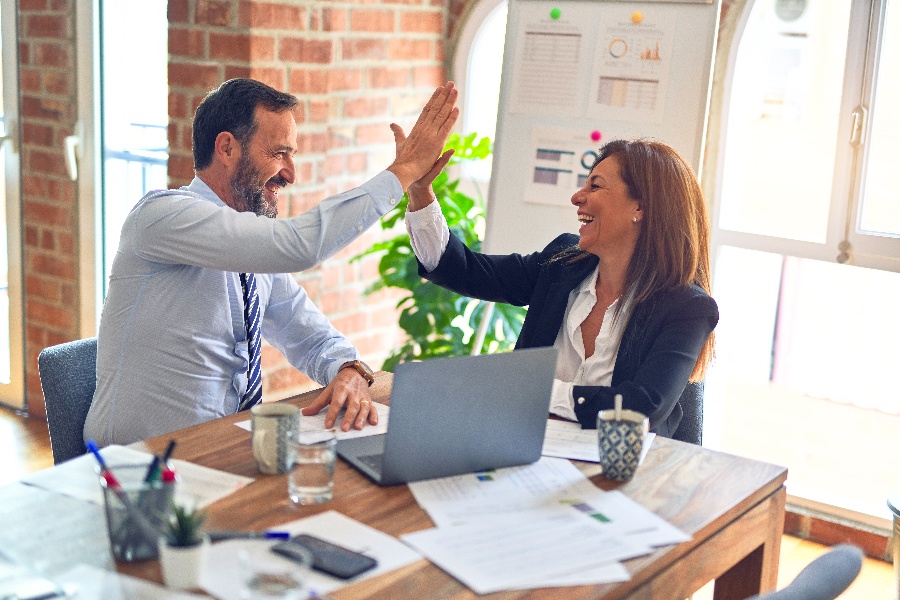 One week is all that is standing between your agency and full integration into a software system that will automate your city's processes. The City of Fate, Texas, took advantage of the fast turnaround time made available through MyGov and got its city functional in the Asset Management, Work Order, and GIS / Mapping modules all in one week.

Located just outside Dallas, The City of Fate boasts a small-town community feel with the convenience of city living. With its growing economy, welcoming environment, and scenic attractions, the City of Fate is a great place to visit and live.
In an effort to continually improve systems and prepare for unforeseen events that may arise, the City of Fate knew they needed to find the right software tools to manage city processes fully online for their Work Order, Asset Management, and GIS / Mapping practices.
Here at MyGov, we understand that working in local government agencies has been difficult this year, and many cities have found themselves without the right tools to be successful. That's why the team at MyGov established the one-week installation program for all of our software products. This option gives agencies of any size the ability to establish online systems in an incredibly short time frame.
Because of the one-week installation program, the City of Fate signed on with MyGov to provide agency members with the resources needed to manage city assets with an increased level of efficiency. Before MyGov, the city did not have a customizable software program to automatically track work order projects, maintain asset records, and visualize ongoing city projects. Now with the Asset Management, Work Order, and GIS / Mapping modules, the City of Fate now has access to unique MyGov features like:
Mobile: Access your work from wherever you are. View work orders, jobs, crews, assets, and GIS / Mapping.
Job Scheduler: Auto-assign and schedule jobs within the work order. Notify the job manager of assignments and due dates.
Report Generator: Create custom report templates to auto-run and distribute using the data you have collected in Work Orders.
Workload Manager: See in Work Orders how each colleague is tasked. Quickly understand where projects are by assignment, crew, and status.
Cost and Budget: Assign a projected time and cost for the work order. Combine job costs for workers, materials, and equipment.
Order and Restock: Set minimum stock thresholds for assets. Create an order using your favorite vendor and place it into inventory when received.
Scheduled Maintenance: Define the work to be completed using predefined conditions. Send the schedule to the Work Order module for completion.
Asset Details: Know usage, maintenance, inventory, and location for all infrastructure, equipment, and material assets.
Activity Mapping: Plot any activity list, such as inspections or jobs, on the map. Let the GIS find your location compared to your work.
Data Visualization: Set zoom levels to show or hide layers. Style features based on their attributes such as type, size, status, or condition.
Locate Assets: Find and view assets and features on the map. Click them to start new projects or to see their current or past activity.
Now that The City of Fate has access to these unique features, they are able to reduce turnaround times for completing work orders and increase accuracy in tracking assets within the city.
If you would like to learn more about how you can install a fully integrated Public Works, Business Administration, or Code Enforcement software program in only one week, contact our Sales Team today. Schedule a free demonstration, and we will work with you to discover the solutions right for your agency.
Subscribe to our free newsletter.