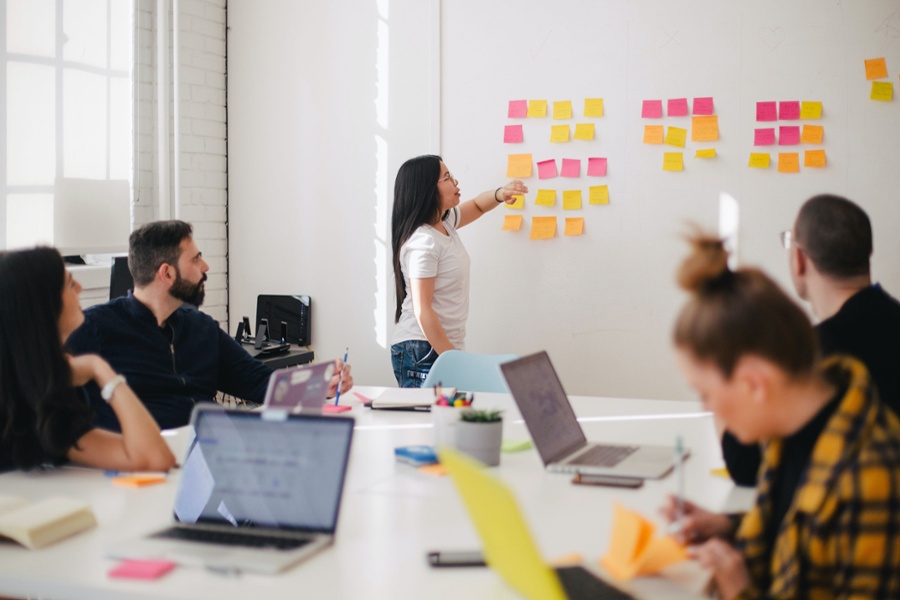 If you are a leader, you know that taking responsibility for your actions and those of your team rests with you. Quality leaders do not look over their shoulder or defer accountability to others. Good leaders who are worth following lean into the process of developing themselves and those they lead. In the book "Unstoppable Teams," Alden Mills, a three-time Navy Seal Platoon Commander, details how leaders of organizations can use the CARE framework to develop themselves, lead their teams, and achieve tremendous results.
The CARE Framework
"Unstoppable Teams" provides leaders with an easily applied framework to develop individuals, connect team members, and progress current teams to higher levels of success. The CARE framework provides actionable insights for leaders to Connect, Achieve, Respect, and Empower groups of any size. The CARE framework is a foundation for developing personal leadership and then extending the same to those you are leading. The book uses exciting, interesting, and engaging stories from Alden's military and professional career to illustrate how each of these elements can be used. Below you will find the general definitions for each of the four elements within the CARE framework loop.
Connect – This element is focused on the building of trust with each member of the team. Trust is built by giving attention to communication, credibility, and commitment as interrelated concepts, rather than the development of each in isolation. Connecting well with team members creates an environment for engagement and empowerment, leading to increasing levels of interdependence and cooperation.
Achieve – This element is focused on the leader's role to help the team see beyond the limitations they impose upon themselves or those the team assumes to be correct. A good leader will develop the "5 A's of Achievement," which are:

Aspire: "Bring the goal to life by helping team members personally connect to it. Give them hope and a reason to believe that their collective efforts can achieve the task."
Assume: "Give your team the space, resources, and confidence to do their jobs."
Assess: "Initiate performance assessments frequently and transparently to avoid surprises and unify the team."
Assure: "Encourage and reassure your team of their purpose, progress, and perspective; help team members overcome their fears and doubts."
Appreciate: "Show enthusiasm and gratitude for both individual efforts and team progress."

Respect – This element is focused on building greater levels of team cohesion. By removing ego and fear, the leader establishes an environment where the trust that has been built and the vision that has been provided come together within an empowered team. The three "R's of Respect" are:

Realize: "Respect comes from two places: from your authority and from your actions; the respect garnered from the latter is more valuable and more sustainable than the former."
Recognize: "Respect derives from results. As a team builder, it's your job to bring forth and acknowledge the superpowers of your team."
Require: "Respect isn't a nice-to-have; it's a requirement, and it needs to be shared and reciprocated."

Empower – The final element of the CARE framework is focused on constant leader actions that place the ownership for success within the hands of individuals and teams. Empowerment is not a check the box item for leaders; rather, it is a constant effort to create momentum. Creating a triangle of education with the three sides that can drive empowerment are:

Leapfrogging: "This is in-house and often informal training delivered via lessons learned, best practices, debriefings or e-mail updates shared among teammates."
Externality: "This tends to be more formal training provided by outside professionals, often representing unusual or diverse fields of expertise."
On-The-Job-Training: "On the job training gives people the change to put their knowledge to work. This learning by doing approach may include mentoring and coaching as well."
Your Personal Platform
The leader is responsible for their own continuous improvement loop that focuses on mental, emotional, and physical attributes. A leader who knows what they care about and how it makes them feel will take the necessary steps to succeed. The author talks about "Seven Unstoppable Traits" that leaders should develop within themselves.
Competence – "a curiosity to learn new skills and develop mastery of new subjects"
Perspective – "thoughtfulness about the way past experiences and challenges have shaped attitudes, beliefs, and behavior"
Communication – "the ability and willingness to express ideas and emotions"
Drive – "a can-do spirit, a strong work ethic, a hunger to succeed"
Humility -"inclusiveness, self-awareness, and respect for others"
Flexibility – "an openness to new perspectives and the adaptability to let go of one idea or belief to embrace another"
Selflessness – "a willingness to serve others and to place the truth and other's interests above their own"
The 10X Advantage
The author concludes the book by discussing the concept of the "10X Advantage". This advantage is defined as "when a team authentically proves how much they care about other people, they experience an exponential return on their efforts." Teams are developed with intention, nurtured with patience, and in a progressive manner. An "Unstoppable Team" moves through phases which are defined by the type of group dynamic they exhibit. Lower level teams begin as "Connected Groups" moving towards a "Directed Group" dynamic. With a well-established CARE loop, they move to be identified as "Respected Teams" and with positive leader guidance to an "Empowered Team". The "Unstoppable Team" demonstrates the 10X Advantage" and is the highest level group having a reputation for excellence, a desire to continually grow and exceed expectations, and an investment in the success of not only the team but of each team member.
Conclusion
Vince Lombardi, the famed coach of the Green Bay Packers, said, "Leaders are made, they are not born. They are made by hard effort, which is the price which all of us must pay to achieve any goal that is worthwhile." Reading the book "Unstoppable Teams" by Alden Mills is an excellent investment in yourself as you seek to become the leader you desire to be. By making a lifetime investment in yourself, you are creating a path forward that will result in highly functional teams and team members that exceed their wildest expectations.
Subscribe to our free newsletter.