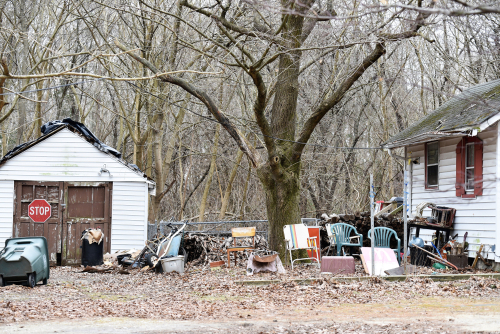 We understand that abatement work is time consuming and complex for agencies. At MyGov we believe working with abatements should be easier and every city should be a safe, clean place to live. That's why we have created the Abatement Manager tool in the MyGov Code Enforcement module. This feature is specifically designed with the manager of abatements in mind. The Abatement Manager can help your agency keep track of important abatement details and organize the abatement process.
The Abatement Manager allows you to keep track of abatement details in your agency. The tool integrates work orders, location, cost, invoices, pictures, description, manager, duration, status, updates, comments, contacts, associated case and documents. This is important for the user because it keeps a detailed record of abatements in one place. With the MyGov Abatement Manager agencies are now able to complete all tasks in the abatement process electronically.
Interagency: The Code Enforcement module Abatement Manager is integrated to the MyGov Work Order module. If the agency subscribes to the MyGov Work Order module, a service request can be auto-created from the code case. This provides for a direct link between code case and the work order. The Public Works department is able to schedule the job, connect assets and report on resource utilization related to the abatement. This makes coordination between Code Enforcement and Public Works easy and efficient.
Outsourced: The Code Enforcement module Abatement Manager is also integrated to the included Collaborator Portal. Abatement contractors can be provided access to their own logon from which they can receive, result and return the abatement jobs. This means that abatement contractors are able to manage their jobs from their mobile device and provide immediate feedback to the agency. Connecting the abatement contractors to the Code Enforcement department eliminates paper work orders and expedites the work to be done.
We understand that without quality software the process of tracking and resolving abatements in an agency can be a complex task. MyGov Code Enforcement software and the Abatement Manager can help agencies simplify processes and get rid of the complexity in the abatement process. We have helped hundreds of clients clear the clutter and simplify abatements. If you would like to learn more about how MyGov can help make your work easy, we would enjoy the opportunity to connect with you. We would like to meet with your team for a free, no obligation consultation to learn more about your project and how MyGov can help
Subscribe to our free newsletter.