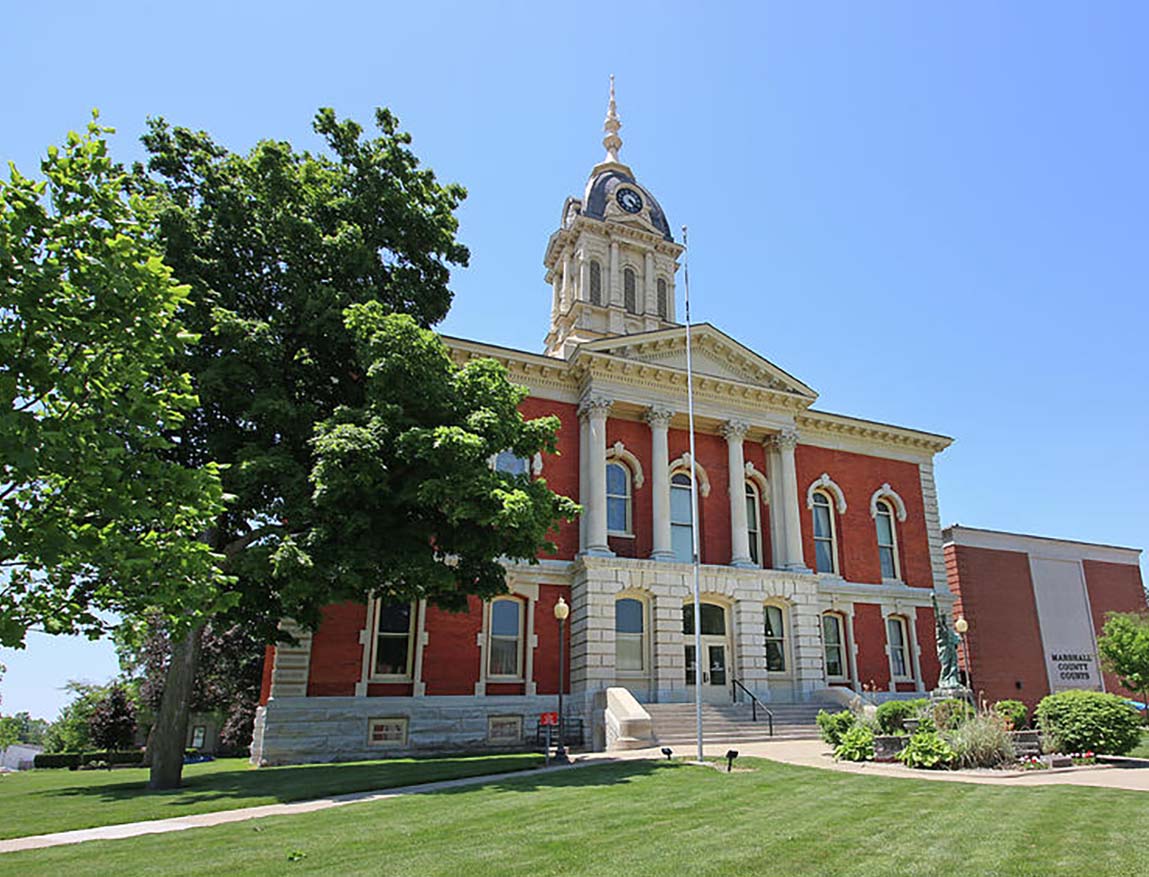 At the center of Marshall County sits the flourishing town of Plymouth, Indiana. Located near the Yellow River, the peaceful town of Plymouth serves as the perfect home for over 15,000 residents. The city from its incorporation has served as an industrial center, which now produces plastics, food products, and tire materials according to the city. As a "great small city with big future plans" the city of Plymouth has been working to create the perfect community for its residents. That is why the city has recently implemented the MyGov Permits and Credential Manager software.
Before MyGov the city did not have access to a software that allowed for customizable workflows, complete mobility, and structured reviews. Without the ability to work in a way that best served the agency's processes and timelines, the city of Plymouth was noticing an opportunity for improvement in their internal setup and systems. That is why Plymouth, Indiana chose to incorporate the MyGov Permit and Credential Manager modules into their daily work.
With the Permit module Plymouth, Indiana now has the ability to work on a wide range of permit cases from residential building to demolition. The MyGov Permit module gives the city access to features like:
Online Payments
Workflow Manager
Mobile Inspections
Alerts and Notices
Fields and Fees Manager
Collaborator Portal
Using the Credential Manager module gives the city of Plymouth the flexibility to work with a variety of credential types to include general contractors, plumbers, roofers, engineers, surveyors, food handlers and more. With the Credential Manager module the city has access to great features to include:
Online Submittal
Renewals
Checklists
Report Generator
Online Payments
With every day that passes, the city of Plymouth is working to develop an even more efficient city with effective processes. Here at MyGov we are excited to be working alongside this growing community to automate systems, control processes, collect data, connect people and enforce regulations.
If you want to gain the same level of success as Plymouth, Indiana, contact our MyGov Sales Team today. Our team wants to hear about your city's important projects. Schedule a free consultation with us today and we will take the time to evaluate how a software solution can help your city thrive.
Subscribe to our free newsletter.