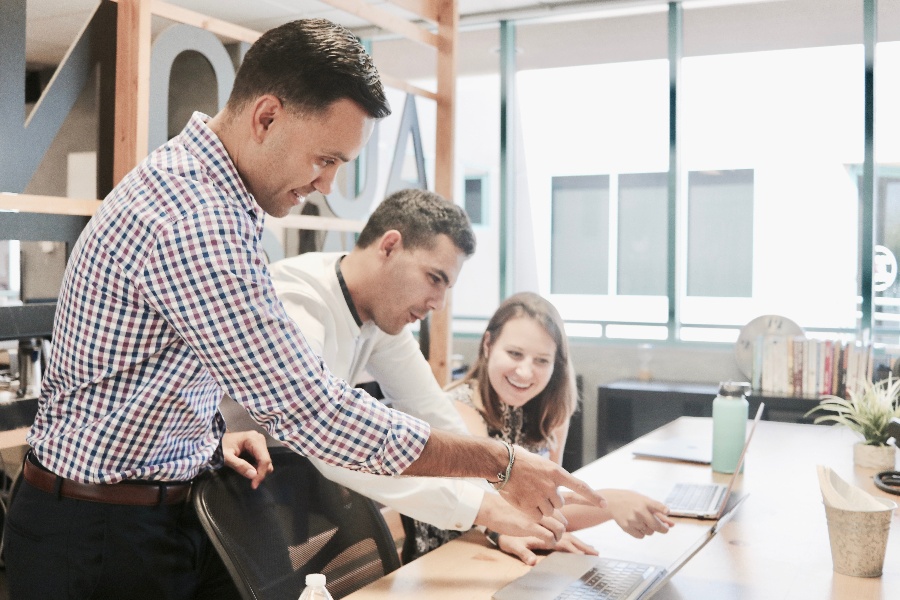 Sallisaw, Oklahoma, is a vibrant community known for its welcoming atmosphere and thriving agricultural community. As the county seat of Sequoyah County, Sallisaw boasts a quaint downtown paired with the beautiful country landscape.
With a growing population and the desire to provide outstanding customer service to its citizens, the city leaders saw a need to implement a new software system to manage Permitting, Code Enforcement, Credential Management, Lien and Collections, Request Management and GIS/Mapping.
Before MyGov the city managed processes without a software system that could be adapted to fit their workflows, processes, and timelines. Without adaptable software, the city couldn't easily manage Permitting, Code Enforcement, Requests, Credentials, or GIS in one centralized location.
Now, with MyGov the city has access to a complete ecosystem of solutions tailored to fit the needs of each department within the city. With each module, the city gains access to key features tailored to address common use cases the city faces.
With the Permit module, the city can:
Track applications, reviews, payments and inspections by location
Allow external contacts to apply online, pay fees, respond to reviews, request inspections and be issued the requested permits
Manage unique use applications to include – electrical, mechanical, plumbing, excavation, demolition, and occupancy
With the Code Enforcement module, the city can:
Follow code violations, inspections, abatements, citations, hearings, and vehicles related to casework
Create a custom workflow to handle cases, such as "Nuisance", "Structures", "Vehicles" and "Zoning"
Allow citizens to easily report issues using the included Request Manager module, which auto-creates a potential violation in the Code Enforcement module
With the Credential Manager module, the city can:
Validate credential for contacts that hold qualifications, such as "General Contractor", "Roofer", "Food Handler" and "Solicitor"
Auto-notify contacts of status changes and expiration dates affecting their permits
Allow external contacts to apply online, pay fees and be issued the requested credentials
Easily see when a credential is expiring, such as "State License", "Bond", or "Worker's Comp"
With the Lien and Collection module, the city can:
Generate custom filing and release documents
View property and tax liens within the city
Auto-populate liens from abatements performed in Code Enforcement
Know lien balances for a particular property or your entire agency
With the Request Management module, the city can:
Use the module to record communications received from contacts related to issues ranging from tall grass, potholes to FOIA requests
Allow citizens to submit complaints from their mobile device by selecting an issue type, identifying a location, providing a description, completing form fields and uploading photos
Integrate the Request Manager into the Code Enforcement module to auto-create a violation
Engage its citizens and customers using their custom Public Portal
With the GIS/Mapping module, the city can:
View location and assets on a mobile device
Integrate the module into Permits, Code Enforcement, Work Orders or Asset Management
Plot daily activity to the map, begin projects from the map and research details about parcels and assets
Now that the city has access to the software, services, and integrations provided by MyGov, they can continually work to provide the highest level of customer service to their citizens. The team at MyGov looks forward to supporting Sallisaw, Oklahoma, in their efforts to automate systems, control processes, collect data and connect people within their community.
If you would like to learn how your agency can gain access to the robust features contained in MyGov, contact our Sales Team for a free consultation where we can learn more about your agency's unique needs and how MyGov can help.
Subscribe to our free newsletter.