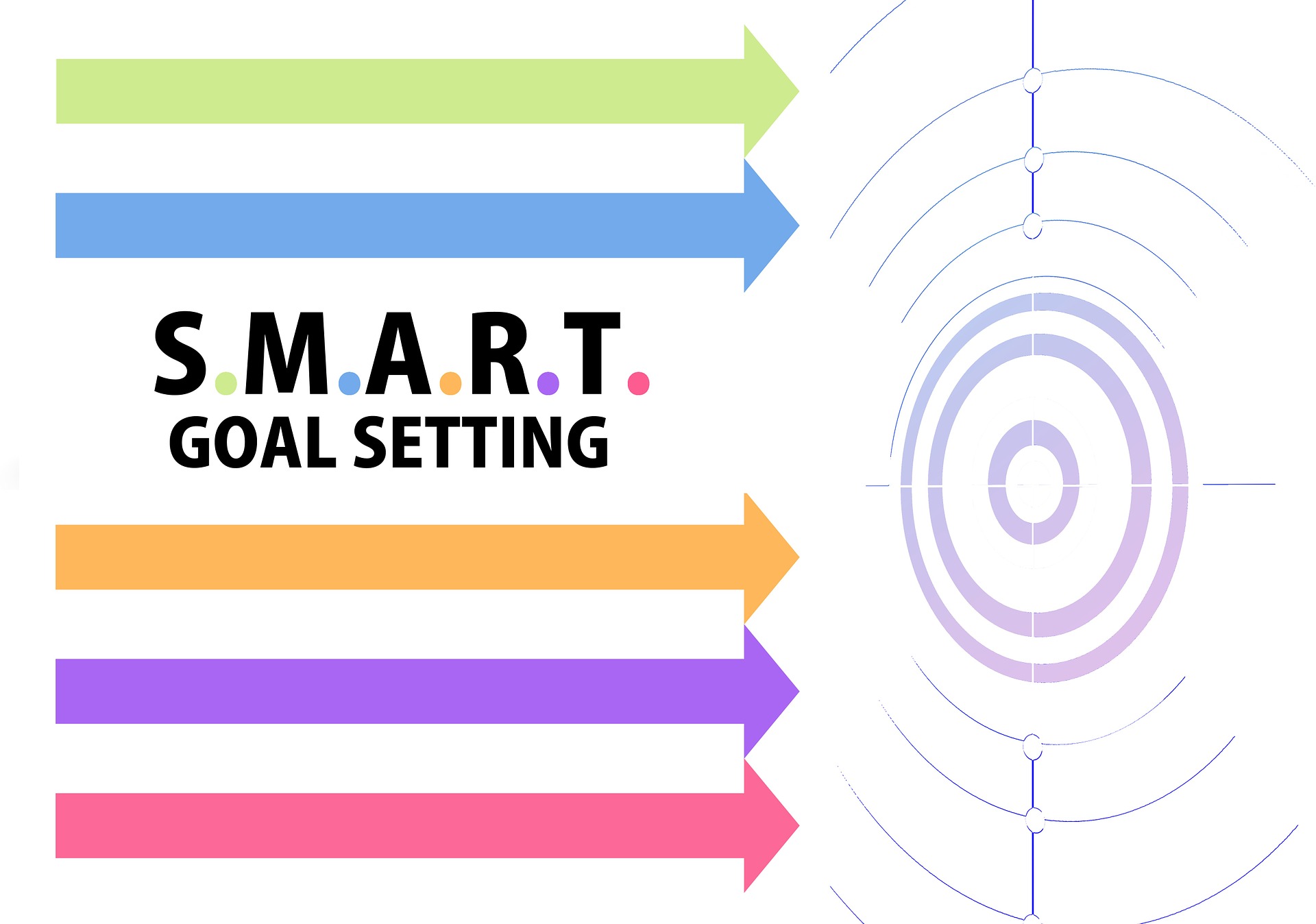 "What keeps me going is goals." – Muhammad Ali
A precise set of key performance measurements, which are connected to defined goals, will indicate how an organization is progressing towards accomplishment of their mission. Goals are broad, measurable higher-level targets that define the accomplishment of an organizational mission. The organizational goals are the targets defined in the strategic plan which lead to the successful accomplishment of the mission. Key performance measurements are indices which demonstrate how effectively an organization is achieving key goals and objectives. Creation of high quality measurements and goals, which support the organizational mission and are aligned with the vision and values, is not an easy task. But, as Theodore Roosevelt once said, "Nothing in the world is worth having or worth doing unless it means effort". Below are the basic definitions for SMART goals and key performance measurements which can help you develop your, "What Should be Tracked in Government?" 
SMART Goals
"If you aim at nothing, you will hit it every time." – Zig Ziglar
S – Specific
Your goal should be unambiguous and communicate what is expected, why it is important, who's involved, where it is going to happen and which constraints are in place.  Using the Why, What, Which format for brainstorming can provide focus by bringing specificity and alignment to the goal being created.  
What – What do I want to accomplish?
Why – Why is it important to accomplish the goal?
M – Measurable
Your goal should have concrete criteria for measuring progress and attainment.  A measurable goal will usually answer: "how many, how much, and how will I know when it is accomplished"?  A goal can be described as being qualitative or quantitative in nature.  A qualitative goal seeks to build an understanding of phenomena, is often focused on meaning, and may be more descriptive using words, thoughts or images. A quantitative goal can be manipulated numerically, is precise, objective and can be analyzed with statistical methods.
Qualitative –  What is the non-numeric to be measured
Quantitative – What is the numeric to be measured?
A – Actionable & Assignable
Your goal should require actions which can be measured.  The goal can be assigned to a group, but it is best when the goal is assigned to an individual who has ownership of the result and will be accountable for the accomplishment.  
Actionable – Will the goal move the organization forward?
Assignable – Who will be accountable?
R – Realistic & Relevant
Your goal should matter to your business and be aligned to the mission and vision of the organization. A realistic goal is one that can be achieved in a given time period with the given available resources. A relevant goal is one that is directly connected to and in support of the organization mission.
Realistic – Can we accomplish this goal?
Relevant – Should we accomplish this goal?
T – Timed
Your goal should have an expected date for accomplishment.  It is essential that goals have a timeframe or target date.  A commitment to a deadline helps focus the effort towards completion of the goal and prevents goals from being overtaken by other, unrelated routine tasks that may arise.
Date – When should this be completed? 
Duration – How long should this take?
Key Performance Measures
"It is a capital mistake to theorize before one has data." – Sherlock Holmes
Purpose
Key performance measurements indicate progress towards goal accomplishment, which in turn support the overall strategic plan. Goals and measurements can be grouped or categorized into dimensions which measure a particular function of the organization. Key performance measurements are raw values which are fed to systems in charge of summarizing the information, and are identified as either a key indicator or result. A goal statement will include a key result indicator (KRI) and be supported by a strategy. The actionable steps leading to goal accomplishment generate data which is reflected as key performance indicators (KPI).  
Data Types
Measure: A number derived from taking a measurement, the observed value of a number at a point in time. Measures are raw numbers and data points found in data or represented in reports.
Metric: A calculated number derived from measures. Ideally, it should be expressed as a ratio, average, percentage or rate.  
Key Performance Indicator (KPI)
KPIs should be only the data that are necessary for performance measurement of actions. They should provide vital feedback and actionable insight that directly drive organizational goals. They track essential items that are considered critical to the success of the business. There may be many indicators in support of one result.
KPIs measure the precise actions taken to obtain specific results.
KPIs do not measure goals.
Key Result Indicator (KRI)
KRIs should be only the data that are necessary for performance measurement of results. KRIs measure the effect of activity but ignore the cause. They provide an insight to the outcome of a goal or objective and may measure the outcome of many actions and indicators.   
KRIs measure only what has happened, not why.
KRIs are supported by strategy and tactics.
With your understanding of what is meant by a high quality measurement and goal, you are now ready to do the work of translating your strategy into a plan of action. Many organizations have found that an investment in technology such as government software is essential to automating the collection of data. Having a software reporting system in place which can easily translate the collected data into useful measures and metrics will result in high levels of effectiveness and efficiency. MyGov would enjoy the opportunity to learn more about you and help you to implement a solution for "What Should be Tracked in Government?"
Subscribe to our free newsletter.