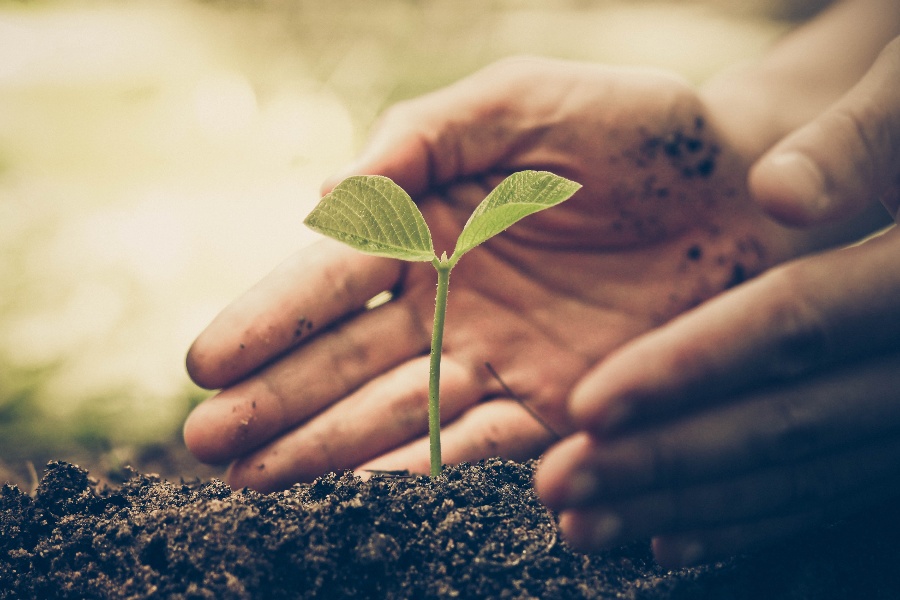 According to the United States EPA, an average individual in the United States creates 4.48 pounds of solid waste material per day, containing everyday items like paper, food, and plastics. With 262.4 million tons of trash being processed by city waste management yearly, agencies across the nation began adopting sustainability plans with the goal of decreasing the amount of material waste entering landfills.
In 2002, San Francisco began a zero-waste plan which strived to eliminate all material waste discarded into landfills and redirect it to other outlets. Only a decade later, the city announced that four-fifths of the area's total garbage was reused, recycled, or composted which boost the diversion rate of that community to 80 percent.
Sustainability efforts can often seem daunting and knowing how to get started can be confusing, but many major agencies within the United States have developed and executed plans for waste reduction with success. Thankfully, they have paved the way and left useful ideas for others to replicate.
IDEAS FROM ZERO-WASTE CITIES
Here are three innovative ideas from the leading Zero-Waste cities to kickstart or increase your agency's sustainability plans.
1. Commoditize City Waste
In cities such as Austin, Texas, organizations have started to create an industry that sells discarded materials and reroutes them to businesses who will purchase and utilize the items. Grubtubs, Inc reduces food waste from restaurants by selling collection bins of food remnants to local farmers who generate the scraps into food for animals.
Additionally, Austin has created the Material Marketplace, a platform similar to Craigslist that companies can purchase or sell unwanted materials. This includes lumber, metal, textiles, and demolition remnants. Instituting this idea assists local waste management through selling piles of garbage to industries, allowing less to be dumped into landfills while simultaneously creating a new stream of revenue.
2. Separate Material Efficiently
Awareness and education on recycling practices are simple fixes to the problems of improper waste disposal in cities. Individuals that know the process of how to recycle their garbage will be more likely to keep the city on track when it comes to the overall zero-waste goal.
According to information published by Wired magazine, "The San Francisco Department of the Environment says that if every resident sorted their waste into the right bins, the city could keep about 90 percent of its waste out of landfills."
That same fact can be true of your local environment. Instituting color-coded recyclable, compostable, and landfill-bound bins for effective sorting directly by the citizen would decrease the energy the government has to spend on waste organization and improve the community's well-being.
3. Control or Ban Certain Material
The control of specific substances used by the city is an effective preliminary step to achieve a zero-waste goal. Following San Francisco's lead on zero-waste, banning specific items such as plastic bags and styrofoam immediately began lowering the city's diversion rate. City agencies and households are encouraged to make eco-friendly choices in the marketplace by bringing their own reusable bags through this new checkout bag ordinance and fee.
MOVING FORWARD
All of these ideas are customizable to your agencies' needs or can potentially spark new ways to create positive change that are not listed above. Any eco-friendly practice within the community can decrease the negative environmental impact while creating a lifestyle and landscape of sustainability. Remember that significant change happens with small continuous steps. Make a goal, take action, and begin to create a more beautiful world one city at a time.
If you want to learn more about the trending topics in America's communities and government agencies please visit the MyGov Blog. If you want to visit about the trending topics in government software please Contact – Us, we would like to help.
Subscribe to our free newsletter.