Government Software Made Simple
Working as your true partner, we're helping you track, manage and automate your agency's essential activities — wherever you are.
Software to better serve your community
A lot goes into running a city effectively, especially if you're using outdated technologies. From managing permits and tracking code violations to generating work orders and enforcing regulations, your agency handles more than enough. 
With MyGov's suite of powerful government software, you can build a better community by streamlining essential functions such as:
As a result, you'll be able to spend more of your time focused on what matters. And because every community and government agency has different needs, MyGov lets you choose the services you need now — then add more as you grow.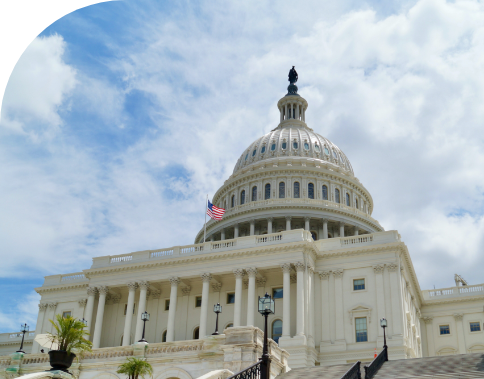 Our municipal management software offers:
A smarter way to run your government agency
Our affordable, fully web-based government management software, empowers you to easily and efficiently:

Automate systems,
documents and payments

Securely collect
and store data

Control processes, assignments and scheduling

Connect people and foster collaboration

Enforce regulations, codes and procedures

Analyze data and generate reports
We understand the pain points of agency work — because we were once government employees ourselves. That's why our services go beyond software integration and extend into building long-term relationships. Our primary focus is having people behind the platform who honestly care about your success, your citizens and relieving your agency's burdens.
The government expertise you can trust
Our founder, Stephen Burnsworth, is the driving force behind everything we do. Having served in City Planning for over a decade in multiple cities, Steve recognizes the tremendous challenges faced by today's local governments.
During his tenure in City Planning, he became increasingly concerned with the lack of basic software and process tools available to government agencies. He knew his fellow employees and citizens deserved more than just bandaid solutions. So he founded MyGov in 2002 — and began creating our easy-to-use, full-featured platform.
Now, with his guidance and our intuitive technology, we continue to help agency employees focus on what they should: caring for their citizens and building better communities.
Hundreds of agencies across the country are already using MyGov to streamline their services
Get more done with government software made for you
Contact us today to learn how our custom municipal software
services and integrations will serve your community better!