Web-based solutions To Better Serve Your Community
A lot goes into running a city effectively, especially when using outdated technologies. From managing permits and tracking code violations to generating work orders and enforcing regulations, your agency handles more than enough. And without the right set of online tools, your job is that much harder. With MyGov's suite of powerful government software, you can build a better community by streamlining essential functions such as:
Smart Cities Run on MyGov
MyGov enables your team to work collaboratively wherever they are: in the office, working remotely, or in a hybrid work environment. And even when your Public Works and Community Development team members are spread across your city, you can be confident that everyone has access to the tools and information they need to be more productive with MyGov.
Succeed with a Supportive Ecosystem
Whether you need a single solution to solve an agency's need like managing permits or an integrated suite of solutions that works seamlessly across your city's departments, MyGov has you covered.
That's because we have built each module of the MyGov Platform to work stand-alone, so you can select only the modules you need, allowing you to build a tailored solution that fits where you are today.
In addition, our modules have also been built to work together from the ground up. And when connected, modules can seamlessly share data – providing you better insight, greater staff efficiency and enhanced collaboration across your city's departments and constituents.
As your needs change, so can MyGov. We give you the flexibility to mix and match modules based on your city's needs today and for years to come.
We understand the pain points of local government agency work — because we were once government employees ourselves. That's why by partnering with MyGov, you get more than just superior government software. You also get a team of professionals committed to your long-term success. Our primary focus is having people behind the platform who genuinely care about your success, the welfare of your citizens, and relieving your agency's burdens.
The Government Expertise You Can Trust
Our founder, Stephen Burnsworth, is the driving force behind everything we do. Having served in City Planning in multiple cities for over a decade, Stephen recognizes the tremendous challenges faced by today's local governments.
During his tenure in City Planning, Stephen became increasingly concerned with the lack of basic software and process tools available to government agencies. He knew his fellow employees and citizens deserved more than just bandaid solutions. That's why in 2002 he founded MyGov — and began creating our easy-to-use, full-featured platform.
Fast forward to today, and you will find the same focus and commitment that prompted Steve to start our company all those years ago. We continue to be guided by Steve's vision of delivering superior government software solutions to cities across the country so they can care for their citizens while Building Better Communities™.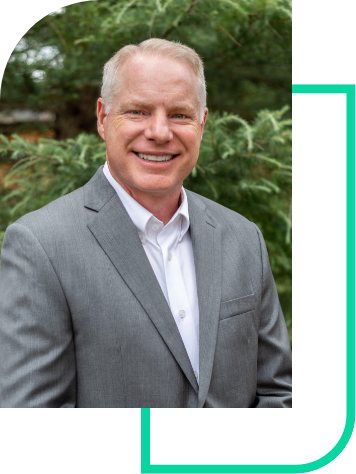 Hundreds of Agencies across the country use MyGov To Streamline their services