Learning that accelerates your government transformation
Learning new software can be difficult, and MyGov understands. That's why we created MyGov University, our comprehensive online training program. With MyGov U, your staff can quickly learn the MyGov features they will use every day. Your team will have access to a complete structured catalog of online, self-paced training courses delivered with engaging videos to make learning the system easy regardless of individual skill level.
Each course is designed to clearly demonstrate best practices within each module and help everyone understand how to get the most out of the system. And as functionality is added or updated, MyGov University courses are updated to ensure your team has access to the latest training.
With MyGov U, keep your team's skills up-to-date, and ease the burden of training new staff, all without travel or the expense of additional training.
Here's what to expect from each course:
Engaging content via video, audio, and text
Easy-to-comprehend lessons provided through a series of instructional videos
"Next Steps" and action items
"Test Your Knowledge" activities
Course quizzes, badges and MyGov proficiency certifications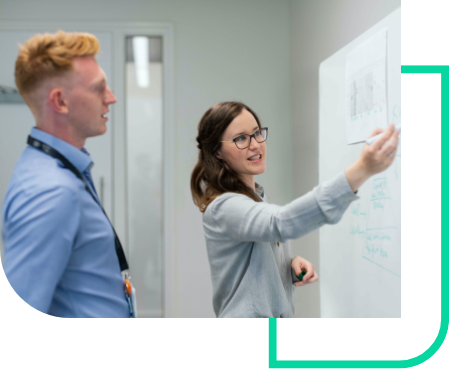 MyGov University Keeps your agency working Efficiently
Get the right knowledge to maximize your investment
With MyGov University, your local government is fully prepped on the ins and outs of our platform. And as your team grows, MyGov U eases onboarding burdens by taking care of staff training for you.
Contact us today to get started or answer any course questions.