About Us
Here's a bit about us, just in case you want to know.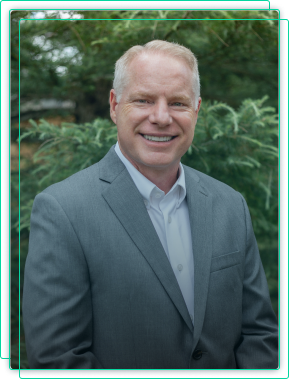 Our founder, Stephen Burnsworth, is a man on a mission with a goal to help as many people as possible by simplifying their work with the use of great software. His motivation began while working as a City Planner over twenty years ago. For over two decades now, Stephen has implemented new technologies across multiple departments nation wide.
During his work as a City Planner, Stephen became increasingly concerned with the limited software options available. Not only was the software inadequate, but it was often too costly, not user-centric, and provided lack-luster customer support.
In 2002, Stephen decided to quit trying to solve issues with the current options, and began his journey of creating MyGov – a completely new, user-friendly platform. Now, after twenty years of innovation, Stephen continues to push for simpler, more intuitive, user-centric solutions that automate everything
Presently, Stephen spends most of his time at the office working with spec writers, designers and programmers, because while MyGov is the most innovative software available, Stephen strives to make MyGov better everyday by incorporating client feedback, and building new features, new applications and automations.
Our Focus
Our focus is you – your customers, your co-workers, everyone who has a role in your project or process. MyGov provides the tools to make everyone's tasks easier. We listen to our customers and incorporate many suggestions and ideas. At MyGov, we strive to improve our software daily to provide you with the best experience.

Care – We care about our customers. We care about your struggles, your priorities, and your time. We believe that genuinely caring about you and your needs drives us to provide the best software and customer service.

Simplicity – By providing simple, client-centric software and responsive customer service, we simplify our clients' work.

Excellence – We strive to provide premier services, which means we are consistently upgrading and updating MyGov in order to give our customers the very best experience.
Hundreds of Agencies Automate with MyGov