Setting the standard in local government software for over 20 years
In 2002, our founder, Stephen Burnsworth, recognized the tremendous challenges faced by local governments. The chaos and confusion that emerged from outdated technologies, the lack of resources and the inability to track large projects was staggering. So, he committed himself to build a comprehensive, digital solution for municipal agencies and their citizens.
Since then, MyGov has partnered with hundreds of agencies across the U.S. to automate and enhance their systems and processes. We're proud to offer intuitive software, comprehensive supporting services and robust integration tools that empower cities and municipalities to thrive. From Community Development to Building Services, Public Works to Code Enforcement, MyGov delivers a complete ecosystem of solutions suited for cities large and small.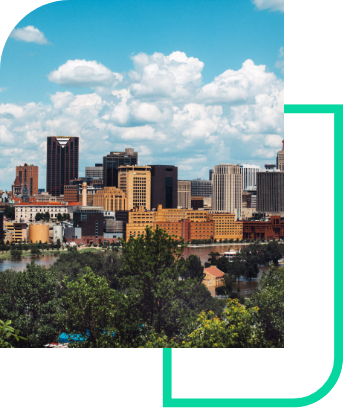 We understand the pain points of agency work — because we were once government employees ourselves. That's why our services go beyond software integration and extend into building long-term relationships. Our primary focus is having people behind the platform who honestly care about your success, your citizens and relieving your agency's burdens.
Customized Solutions to Meet Your Needs
With the MyGov Platform, you can integrate your MyGov modules with your other software products like Finance, GIS Mapping, Codification, Public and Collaborator Portals, and more. Plus, because every agency has unique needs, our services include consulting, system configuration, training and responsive technical support. We're with you every step of the way, providing customized software and services to fit where you're are now — then add more as you grow.
Today, as we continue to add new capabilities to MyGov, our vision remains the same: To be your trusted government technology partner and equip you with exceptional software and services to Build Better Communities™.